Rello Il Torrefattore
Coffee is using humans to make synthesizers. To make great synthesizers, we need to make great coffee!
The Bastl-incubated coffee roastery brand Rello Il Torrefattorehas grown up to be an adult company. Valentino and his companion Jan have been gaining experience and perfecting the roasts over the past year, and finally, we are now selling our coffee to cafes and shops. The feedback has been amazing so far. Valentino is in touch with the farmers directly, and he visited a farm in Columbia recently and harvested a batch of beans himself. He gets the green beans from This Side Up importer from Amsterdam, who deals directly with farmers and bypasses the commodity trade, which benefits both the farmers and the farming processes and, therefore, the quality of the beans.
Coffee delivery by bike messengers in Brno. You can buy the coffee at rello.cz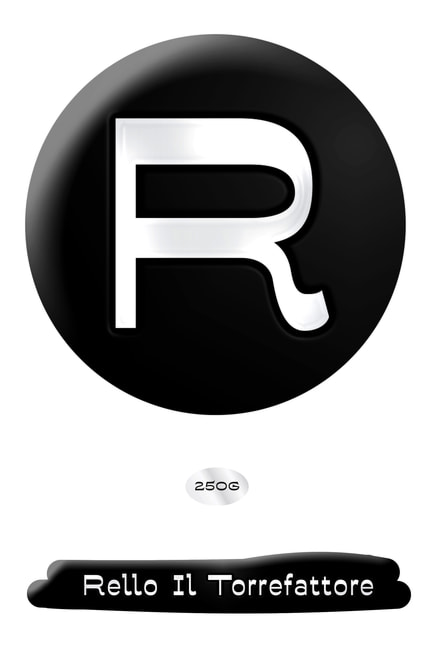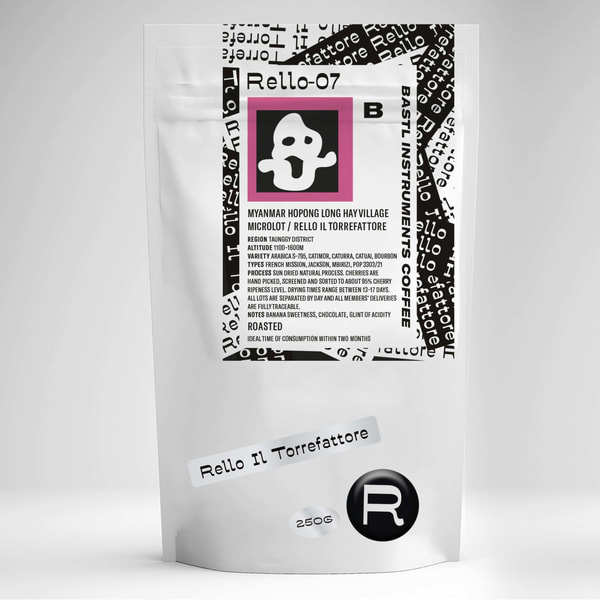 Rello Brazil
Region: Bahia, Altitude: 1400m, Variet.: Catuai, Notes #green apple #balanced light body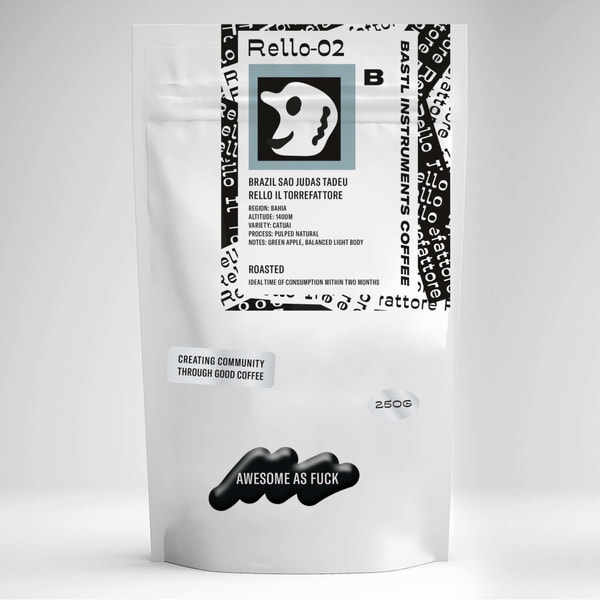 Rello Lasso Argote
Region: Narino, Notes #black tea #citrus #honey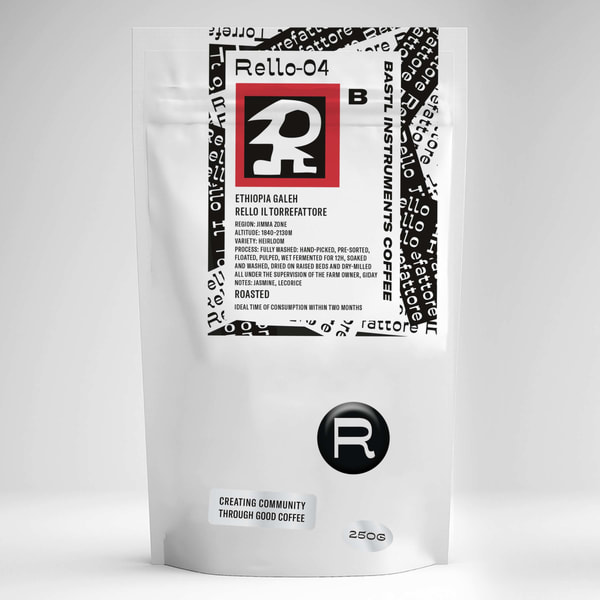 Rello Ethiopia Burtukaana
Region: Guji, Altitude: 1900m, Variet.: Heirloom, Notes #structured body #gum candy sweetness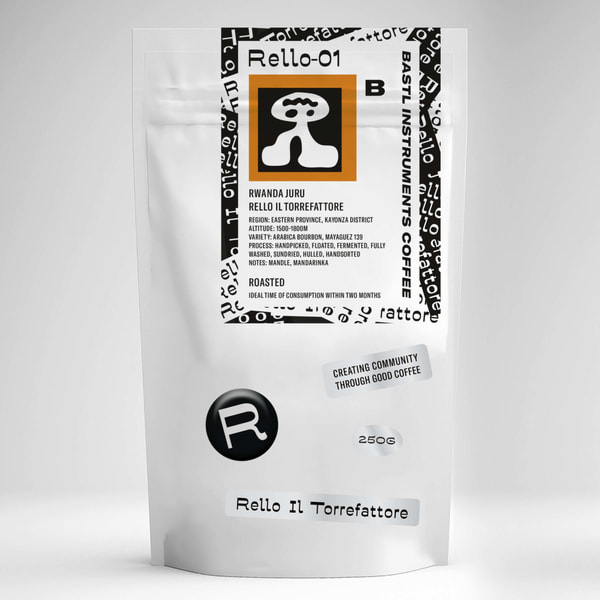 Rello Ethiopia Galeh
Region: Oromia, Jimma Zone, Altitude: 184–2130m, Variet.: Heirloom, Notes #cookies dough #cherries #raspberries #camomille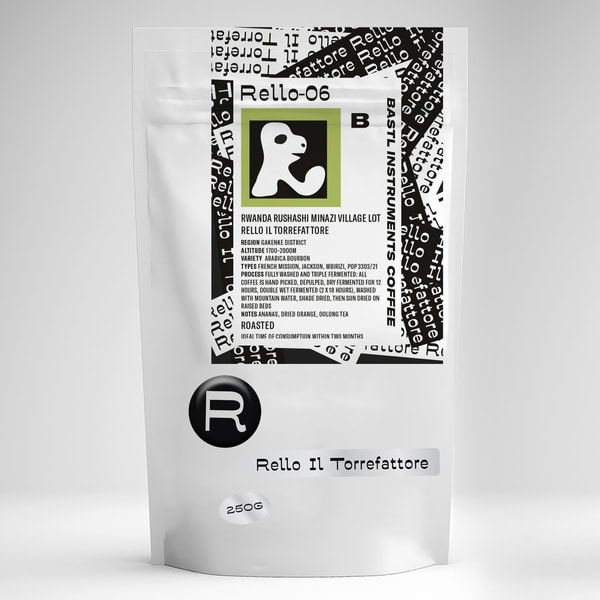 Rello Ethiopia Gelah 2nd
Region: Oromia, Jimma Zone, Altitude: 184–2130m, Variet.: Heirloom, Notes #cookies dough #cherries #raspberries #camomille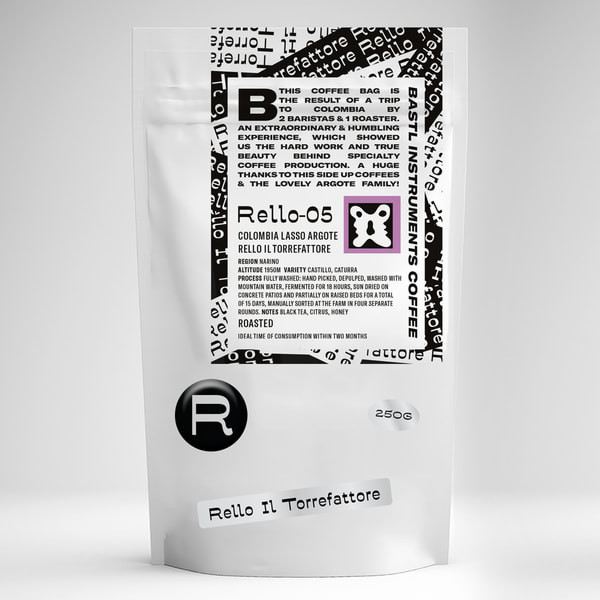 Rello Myanmar Hopong
Region: Taunggy District, Altitude: 1100–1600m, Variet.: Arabica s–795, Catimor, Caturra, Catuai, Bourbon, Notes #bannana sweetness #chocolate #glint of acidity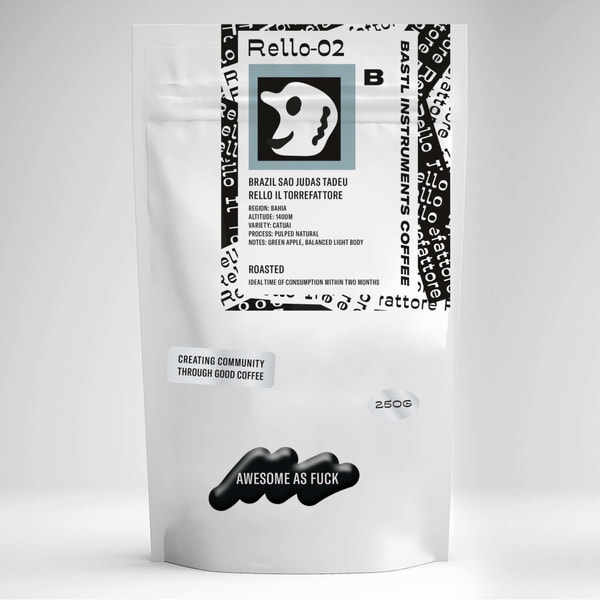 Rello Rwanda Rushashi
Region: Gakenke district, Altitude: 1700–2000m, Variet.: Arabica Bourbon, Notes #ananas #dried orange #oolong tea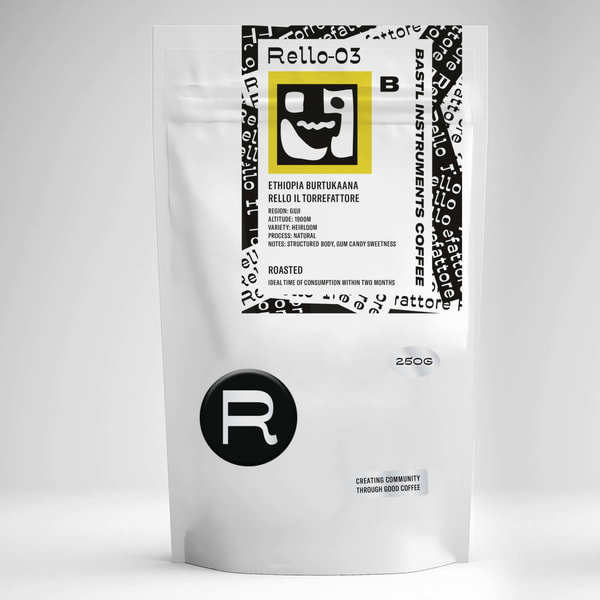 Rello Rwanda Juru
Region: Eastern Province, Kayonza District, Altitude: 1500–1800m, Variet.: Arabica Bourbon, Mayaguez 139, Notes #mandle #mandarinka